Does classical music really help calm dogs and pets during fireworks?
4 min read
1 November 2023, 16:11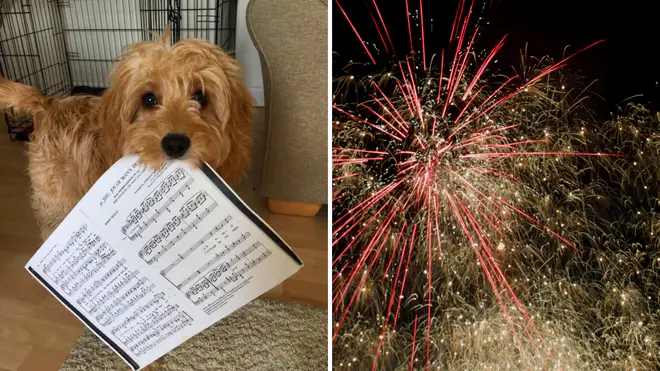 Dogs and classical music – there's much more to it than just 'Bach/bark' puns. The soothing sounds of Debussy work wonders on dogs, cats, and pets of all sizes frightened by fireworks.
Classical music is good for the soul. There's plenty of evidence that it lifts us when we're down, connects us on a deeper level as audiences, and comforts us in times of need.
It also appears to have a genuine, therapeutic benefit on the four-legged, furry, and feathered creatures among us. It can even provide cats, dogs, and pets of all kinds with a natural antidote to the distressing loud bangs and lights of Bonfire Night firework displays.
During fireworks season, many dogs experience serious distress and anxiety from the bright lights, and loud and unpredictable bangs of firework displays. Their distress is so great mainly because their hearing is much sharper than ours (they can hear sounds up to four times as far away as humans can).
A series of studies over the last two decades have found that dogs' stress levels decrease significantly after listening to music, especially when it's classical. Here's a deeper look…
Read more: How to keep your pets safe this firework season, according to the RSPCA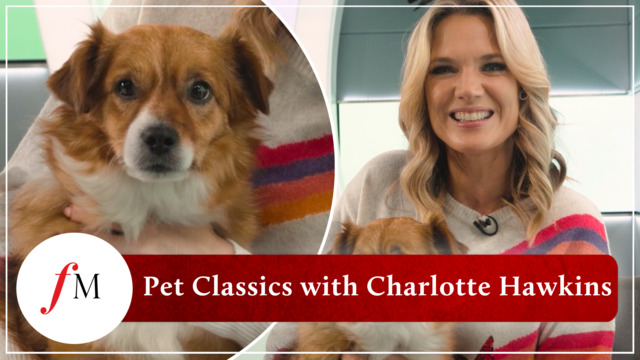 Charlotte Hawkins introduces Classic FM's Pet Classics with rescue dog Freddie
Does classical music have a calming effect on dogs?
A 2002 study carried out by animal behaviourist Dr. Deborah Wells found that the dogs involved in the study spent more time resting and being quiet, and less time standing when exposed to classical music compared to heavy metal music, pop music, or conversation.
In 2012, a piece of research by Colorado scientists looked at the effect of playing different genres of music to dogs in kennels, while their owners were away.
The pups who listened to classical music displayed reduced levels of stress and separation anxiety, spending more time sleeping, and less time barking, howling and crying, than dogs that were played other genres of music.
In more recent years, research by the Scottish Society for the Prevention of Cruelty to Animals backed up the claim that classical music lowers stress levels.
And in 2022, researchers at Queen's University Belfast discovered that dogs settled down sooner when listening to classical music, compared to audiobooks.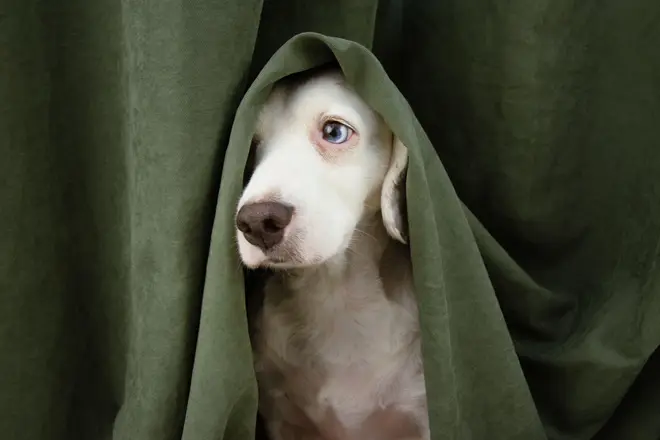 Which classical music is best for dogs?
Classical music has become a popular tool to help alleviate this stress and anxiety, thanks in part to Classic FM's Pet Classics, the popular radio programme now in its sixth year.
Some of the most popular tunes featured in the programmes, and in the exclusive playlist offshoot Pet Classics on Global Player, include Bach's 'Air on the G String' and 'Sheep May Safely Graze'.
Other suitably animal-themed favourites include Saint-Saëns' 'The Swan', Eric Whitacre's 'Seal Lullaby', and the second movement of Schubert's 'Trout' Quintet.
'Mina', one of Elgar's last works, is also a popular choice. The piece is a musical portrait of his beloved cairn terrier of the same name. The composer was a big dog lover who always kept them by his side, even speaking down the phone to them when he was away from home.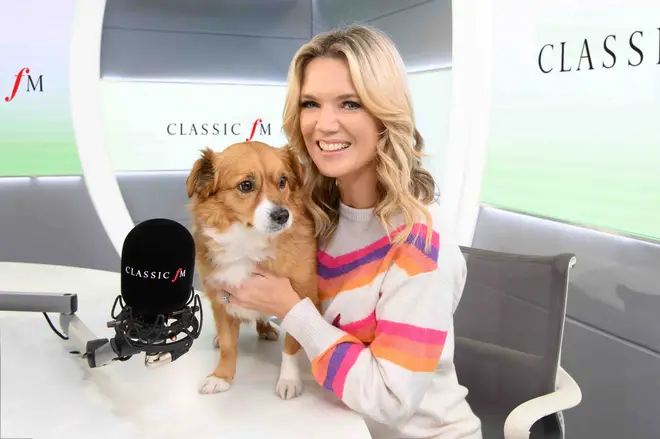 Relaxing piano music also appears to have a particularly calming effect, from Debussy's Arabesque No.1 to Chopin's Nocturne in B flat minor.
Some studies have also shown that particular frequencies and sounds, specially produced for dogs, can have a calming effect.
Charlotte Hawkins, who presents the Classic FM pet programmes, said last year that her dog also loved to chill out with Pet Classics. "I've seen first-hand from my dog just how difficult a time it can be for pets during the fireworks.
"But it's amazing the difference relaxing music can have in helping to calm and soothe animals."
Classic FM's Pet Classics with Charlotte Hawkins will be broadcast on Saturday 4 and Sunday 5 November, 5pm to 9pm, on Classic FM – available across the UK on Global Player.

link