Grunge-era music, desi melodies to sway Bengaluru this weekend
3 min read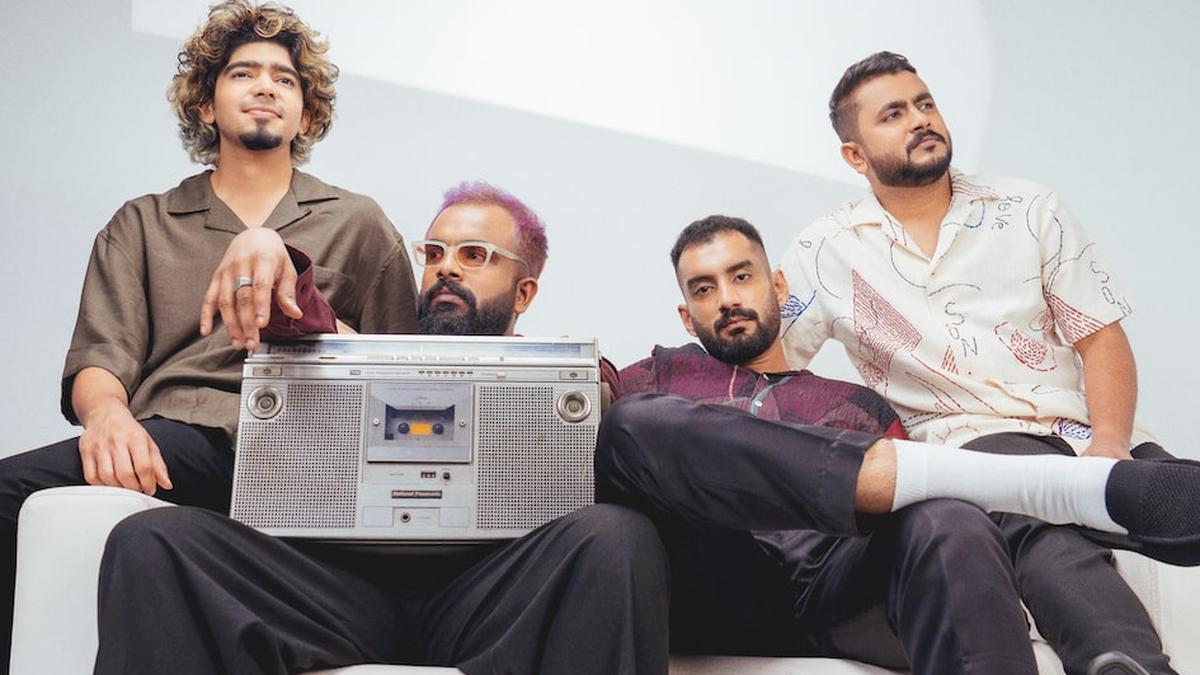 Blakc, Mocaine, simplemanradio
September 1st, 7:30 pm onwards
THE RAFT, KORAMANGALA
Tickets: ₹499, via Skillbox
Three wide-ranging rock bands come together to head out on the road for The Noises In The Attic tour, put together by event/artist company BlueTree and featuring Mumbai-based Blakc, New Delhi-origin Mocaine and Bengaluru-based simplemanradio. They kick off their five-city run of shows in the city, performing at The Raft in Koramangala. Expect alt-rock, grunge-era inspired intensity and psychedelic/punk sounds as well.
Amrit Mohan, founder and bandleader of Mocaine, says they have expanded their lineup for the Noises In The Attic tour. With Varun Sood on drums (who is also behind the kit for Blakc), Mocaine also has Aman Shah on bass and Sanmeet Singh as second guitarist. Amrit adds, "In Bangalore, of course that will grow into a bigger six-piece by the end of the set with sax and keys."
The band will perform from their albums The Birth of Billy Munro and The Story of Jonah Stone, plus their upcoming third full-length that carries forward the narrative of the characters in the Billy Munro fictive universe. "A little less than half our set is unreleased material, from both Billy part three and a standalone album that will come out this year. We're excited to play at The Raft for the first time, the BYOB concept is very intriguing, can't wait to experience it," Amrit adds.
When Chai Met Toast, M.S. Krsna, Frizzell D'Souza
September 2nd, 7:30 onwards
PHOENIX MARKETCITY, WHITEFIELD
Tickets: ₹1399 onwards, via Insider.in
After a big run of shows in the UK and the US, Kochi-origin, indie-folk favorites When Chai Met Toast bring their latest EP LYTS (Love You The Same) to the stage in Indian cities with plenty of support from indie artists. Although they are best known for their bright and joyful tunes such as 'Khoj (Passing By)' and 'Firefly', there is a new spirit imbued in the four-track EP which came out in May via Universal Music India. With songs like 'So Beautiful, With You', the Japan-gazing 'Sushi Song', 'Hearts Never Break' and the title track, the quartet push into a new kind of maturity while retaining their exuberance.
The event descriptions adds, "As they take the stage, the crowd is greeted with the warmth of a thousand suns, their spirits lifted by the familiar refrain of 'Khoj (Passing By)' and 'Firefly.' The band's euphoric blend of folk-pop will transport you to a whimsical world, reminiscent of the lyrics from 'Love You The Same' as they embrace the mantra of hope and resilience."
The band is joined by Chennai singer-songwriter M.S. Krsna as well as Mangalore-raised, Bengaluru-based Frizzell D'Souza.
Lojal Experience, Timeship
September 1st, 9 pm onwards
FANDOM AT GILLY'S REDEFINED, KORAMANGALA
Tickets: ₹399 via Insider.in, plus ₹499 cover charge at the door.
Based in Mumbai, Manipur-origin Lojal aka Martin Haokip has had stints in Bengaluru as well as Goa, and pretty much won over audiences at every stage he has taken on. Ever the lateral thinker, performer and songwriter when it comes to his music, his live music act — The Lojal Experience — shifts genres and stays powerfully soulful at its core. The event description adds, "Lojal's live performances are a phenomenon of emotional roller-coasting and fluidity. The Lojal Experience is a collective of super-buds sharing, jamming, and creating together. The act takes many forms and each act traverses various soundscapes ranging from soul, R&B/hip-hop, psychedelia, alternative rock, and various forms of dance/electronic influences."
The Lojal Experience at Fandom's gig series Love Of Live is supported by Bengaluru-based Timeship, a project by multi-instrumentalist, singer-songwriter and producer Siddharth Pradeep. On the back of releasing his EP Full Circle in 2020 and a handful of singles, expect classic and psychedelic rock with influences from blues, jazz, and pop. A description for the event adds, "Siddharth draws inspiration from personal experiences, exploring emotions, and existentialism, and occasionally adopting a satirical tone to humorously reflect our peculiar world. Despite its personal nature, Timeship's music resonates with a wide audience, aligning with Siddharth's core objective."
link