Let The Spirits Guide You With Video For Colombia's ESHTADUR's Melodic Death "Fire Above Mountain Below" : Metal-Rules.com
3 min read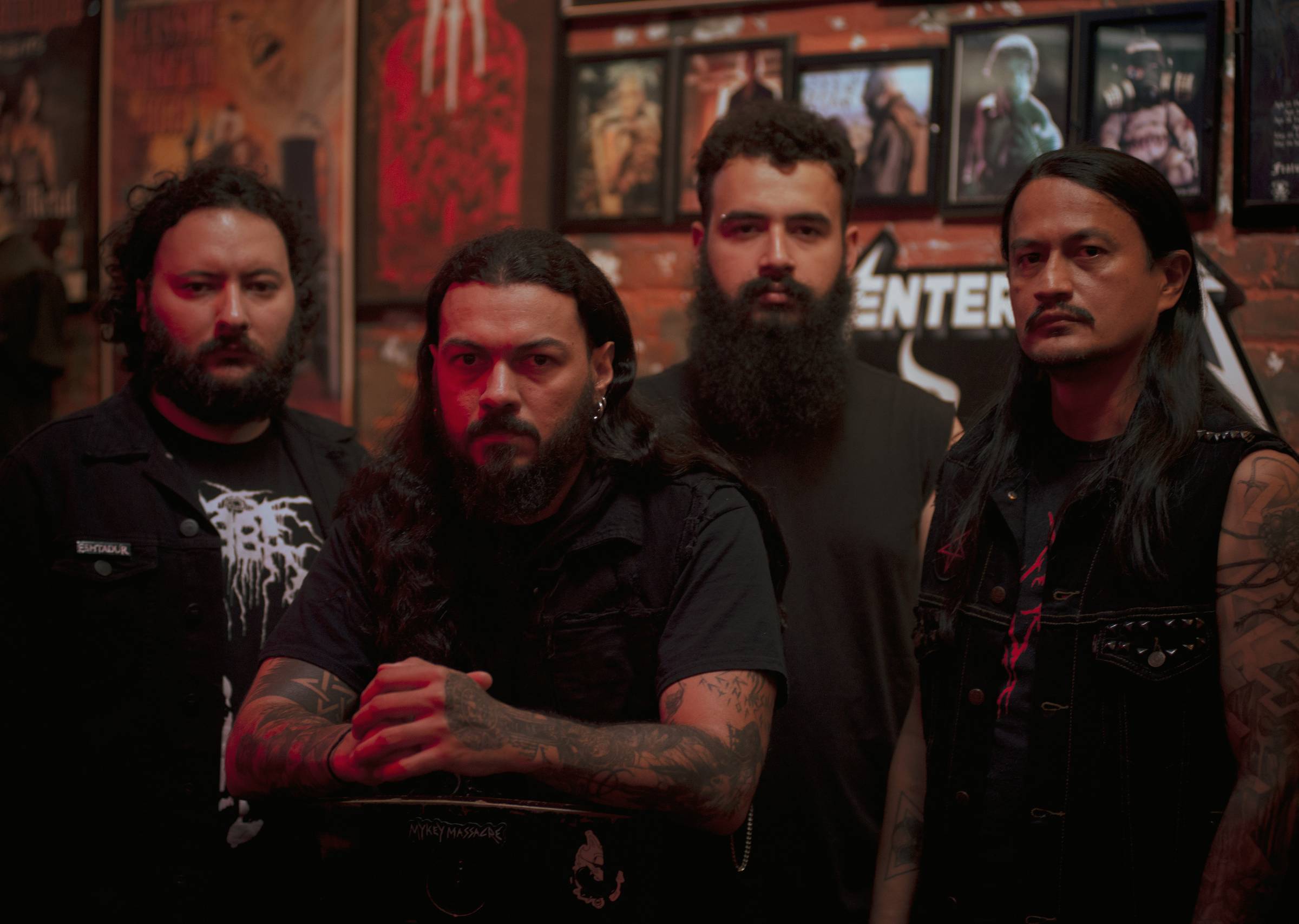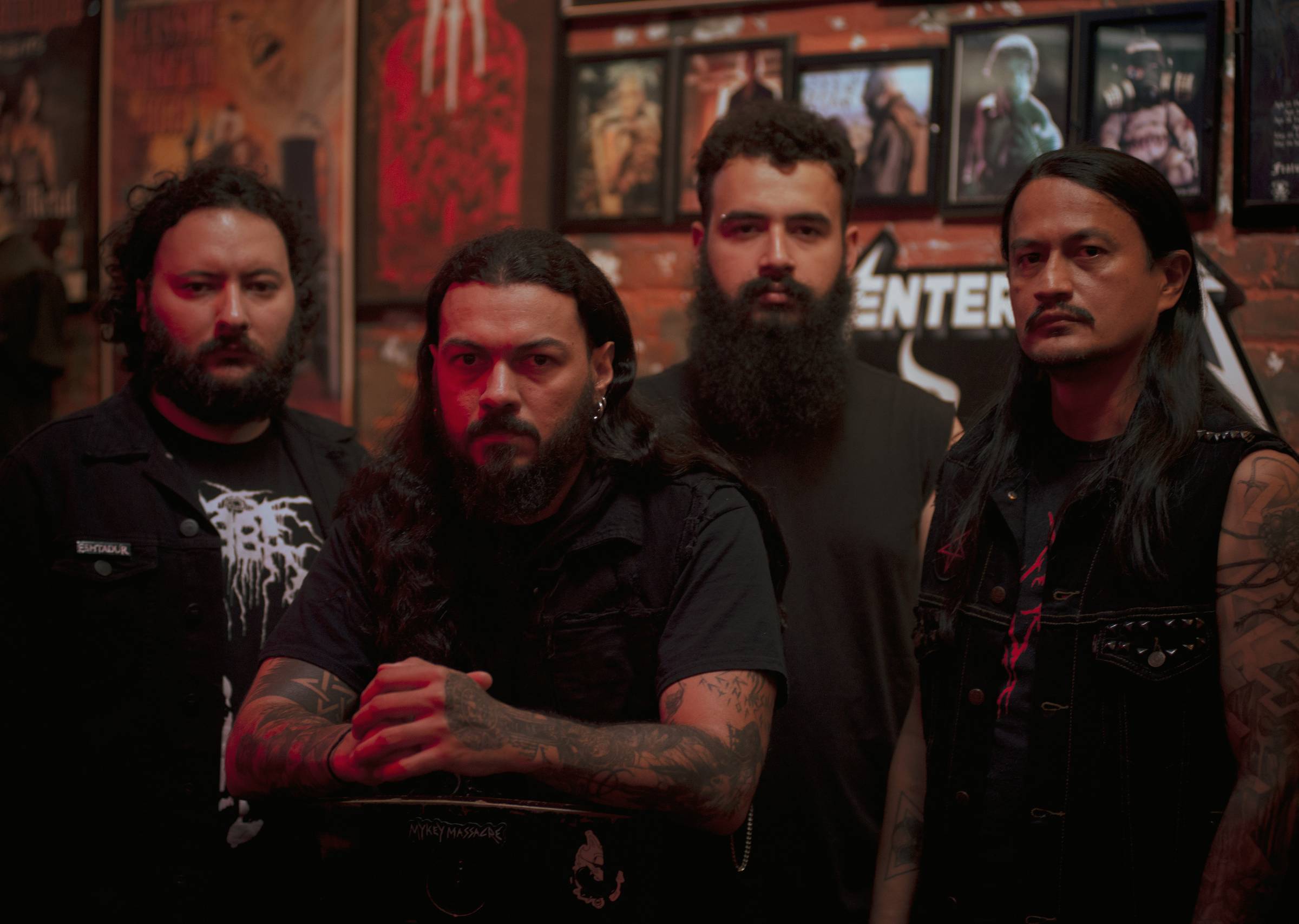 Colombian melodic death metal quartet Eshtadur once again invites listeners to get lost in their dark soundscapes with their latest single "Fire Above Mountain Below". This is the second single they have released this year, after September's "Umbra", (youtu.be/9K60H6fn8vo), both of which are complimented with a video.
"Combining ancestral elements from folk and adding a full symphonic orchestra, this 6/8 song brings what Eshtadur likes the most, catchy melodies and deep mourning riffs all around. As we share this musical journey, we invite you to explore the echoes of the past and the spirits that continue to whisper in the mountains. Let this track be your guide into a world where the mysteries of nature and humanity converge. Discover the magic of our music today, and join us in paying homage to the eight great spirits."
"Fire Above Mountain Below," also incorporates traditional Colombian folk instruments like the Tiple, adding a distinctive cultural layer to Eshtadur's music. The song tells the tale of a time long past when ancient mountain tribes lived in harmony with nature until Christianized settlers brought forth a dark chapter, displacing and even annihilating these tribes in pursuit of wealth and power.
At the core of Eshtadur's music lies a deep passion for poetry, mysticism, and the exploration of existence and cosmogony. Conceptually rooted in darkness, combining melodic and catchy elements that draw inspiration from a diverse range of musical genres, including Gothenburg death metal, black metal, and classical compositions They have had the honor of touring extensively in Europe and North America, playing alongside bands such as Cradle of Filth, Batushka, and Sepultura, and making an appearance at the revered 70000 tons of metal. They are recommended for fans of Behemoth, Dimmu Borgir, and At The Gates.
Watch and listen to the music video for "Fire Above Mountain Below" at youtu.be/Ft6AbiHlf_A
​
"Fire Above Mountain Below" is available as of October 31, 2023, on all digital platforms from Blood Blast Distribution at bfan.link/fire-above-mountain-below​
More Info: Eshtadur.com | Facebook.com/EshtadurOfficial | Instagram.com/eshtadur​
About: ESHTADUR was founded in the fall of 2005 by Jorg August releasing the 'Timo Be Timo' Demo with a sound in the vein of At The Gates, Dimmu Borgir, and Septicflesh. Since then, they have released a pair of EP's and a strong four albums. ESHTADUR, meaning the rebellion of angels, can be most closely likened to bands such as Septic Flesh, Behemoth, Fleshgod Apocalypse, Carach Angren, and the like. Like their scene counterparts, the band embodies a deathly melodic atmosphere that reaches into realms of darkness and despair through the decay of humanity. It seeks to rebel, in its darkened way, embracing the abject reality.
​
Their rich touring history includes performances across Colombia, Peru, Mexico, Germany, Netherlands, Belgium, France, Poland, Czech Republic, Hungary and Slovakia. They have shared the stage and toured with Cradle of Filth, Vader, Graveworm, Sepultura, Aborted, and Decapitated in Rock Al Parque 2016.
Their 2017 release, via Bleeding Music Records, "Mother Gray" is an expression of planetary death and putrefaction. The scathing release saw the band touring 8 countries in Europe through 2018, and then visiting the United States for the first time for the "Gray America Tour" including Mexico. Now the band has signed the latest album "From The Abyss" with Blood Blast Distribution (by Nuclear Blast) and distributed physically by Hateworks (LA).
​
In 2022, the band toured supporting Batushka and Diabolical, this time visiting Romania, Bulgaria, Greece, Austria, Slovenia, Italy, France, Spain, Portugal, and Switzerland.
In 2023, Eshtadur played at the 70000tons of Metal being the only band from Colombia. Eshtadur is gathering mist forces to fill your soul on their next visit with darkened despair as they set to release their new single "Umbra' in September 2023 via Blood Blast Distribution.

link