Melodically alluring sounds of Indian classical music coming to Chilliwack
2 min read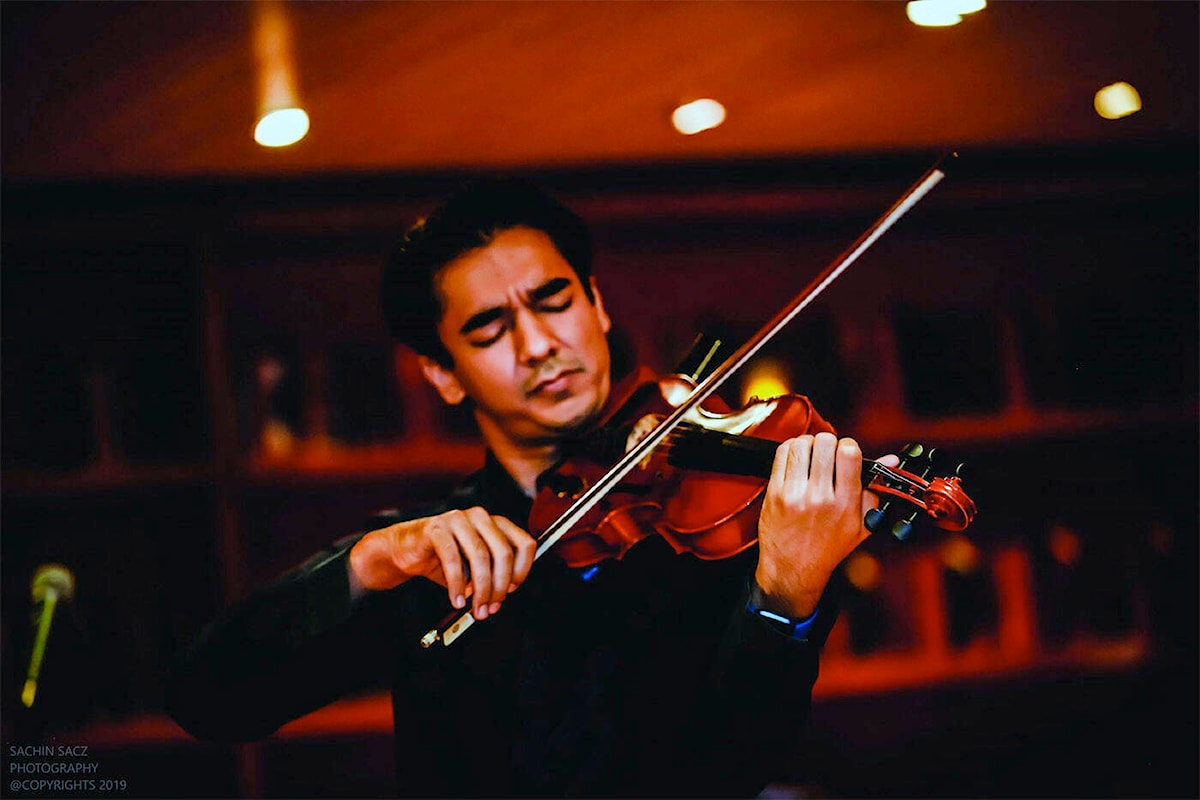 A violinist who plays Indian classical music is coming to the Chilliwack Cultural Centre in October.
Hailed as the "new king of Indian violin," musician Ambi Subramaniam will be playing in Chilliwack for the first time on Oct. 11.
Presenting Indian classical 'Carnatic' music, Subramaniam will be showcasing the most sophisticated melodic and rhythmic structures in the world alongside percussionists Rohan Krishnamurthy (on the mridangam) and Sowmiya Narayanan (playing ghatam).
"As a musician, I am so excited to have someone of Ambi's calibre and talent coming to the centre. He is both trained as a Western classical musician and an Indian classical musician," said Jean-Louis Bleau, executive director of the Chilliwack Cultural Centre. "He brings a talent that is rare in any musician."
"Indian classical music – with its sometimes complex rules about rhythm and melody, where a performer at times performs a set composition and at other improvises on the rules surrounding the notes and rhythm – is something I have marvelled and admired. I am blown away every time I experience Indian classical music," Bleau said.
"These performers have to know and understand upwards of 70-plus scales and know what notes are allowed and which are not, and this can change depending on if you are ascending a scale or descending a scale. It is a level of complexity beyond what we are accustomed to in western music. Further, the dexterity and virtuosity of the playing and the interchange between instruments is amazing to witness. You see the musicians exchanging melody and rhythm back and forth in a way that often sees bright smiles cross the faces of musicians as they weave through melody and rhythm in such a mesmerizing and unique way."
Although structured, large parts of the music will be completely improvised, Subramaniam will take modes and ragas that are thousands of years old, and create new pieces and structures on stage.
"It is also exciting for us at the centre to be able to bring diverse expressions of culture from around the world here to Chilliwack," Bleau said. "We want to give voice to diversity so people see themselves and their culture reflected here at the centre but more importantly to allow amazing performers from around the world to share their passion with us."
This event is paired with a taste testing before the show, where people can try samples of Molson Coors' exclusive products.
Ambi Subramaniam: An Ode to the Carnatic Violin is coming to the Chilliwack Cultural Centre on Wednesday, Oct. 11 at 7:30 p.m. Tickets are $39, with discounts for those in the Patron Programs (15 per cent off for Joy Years, 15 per cent off for Explore the Arts Red, 10 per cent off for Explore the Arts Discovery, and $15 tickets for U28), and can be purchased at the Centre Box Office, online at www.chilliwackculturalcentre.ca, or by calling 604-391-SHOW(7469).
Looking for more events taking place in and around Chilliwack? Check out What's happening Chilliwack in our community section
link