Music industry honours 'still sinking in'
4 min read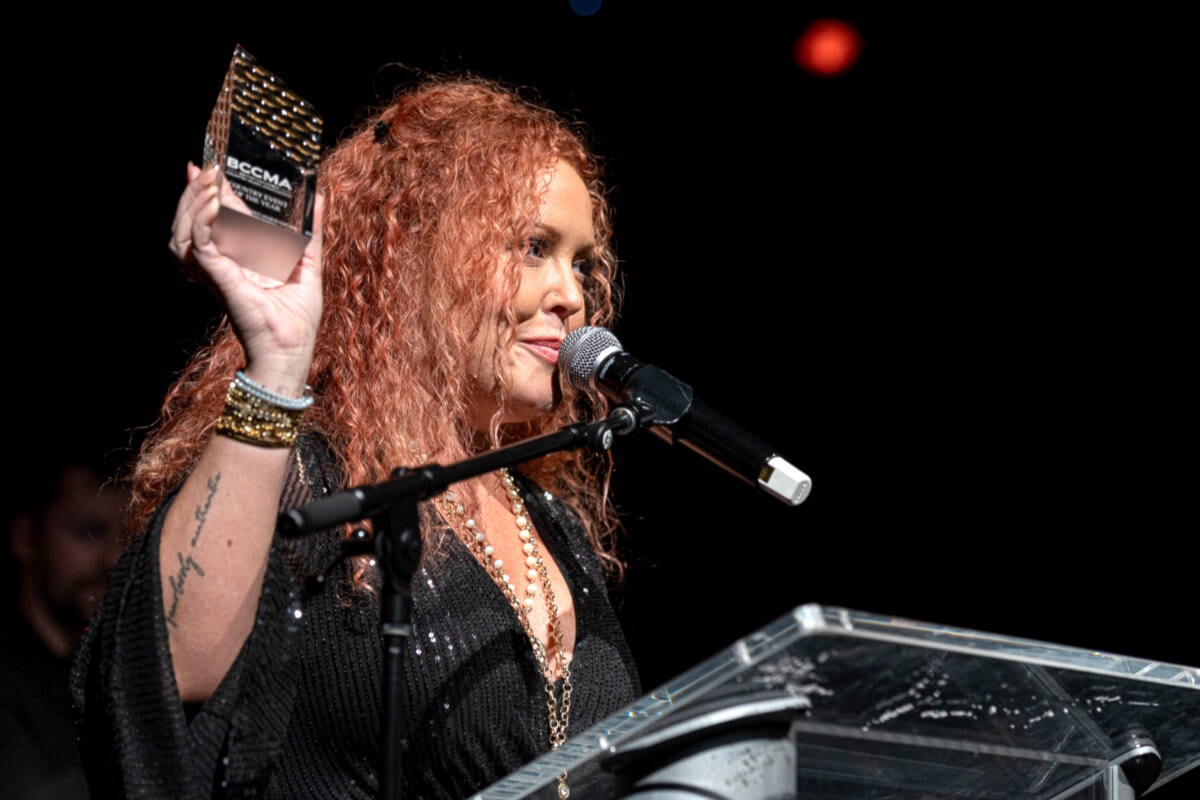 Karen Lee Batten has been recognized by industry peers and fans many times through the years for her work as a country music singer.
Well, the 2020 CMW Indies country artist of the year and eight-time BC Country Music Association's female vocalist winner was lauded this time out for what she does behind the scenes.
The Langley country singer was given three awards during the BCCMA 46th annual awards night earlier this month, including for the role she has played in the 10-year-running Gone Country charity concert raising millions for cancer.
"Wow, that's all I can say," Batten said, admitting to still being in shock days after the awards night. "It's taking me a long minute to process it all."
Batten was crowned BCCMA's business professional of the year, she also received the Don Adams industry supporter, and accepted the country event of the year on behalf of fellow Langleyites Chris and Jamie Ruscheinski (Twins Cancer Fundraising) and Batten (KLB Entertainment) for Gone Country.
"It's so interesting throughout my career, because you know your goal as an artist in whatever craft you're in is to succeed, and for me that's singing, and performing, and recording, and getting singles or videos out. So this year was such a pivot, in that the other aspect of what I love to do so much was recognized," she shared with the Langley Advance Times.
This time out, she emphasized how she wasn't recognized as an artist, but recognized for her work in the business end of the industry – for her efforts promoting other artists, for helping boost the industry, and for giving so much to charitable undertakings.
"If you'd asked me 10 years ago, I would never have known KLB Entertainment would have taken off as it has," Batten said of her business that was started in 2007 when she started "booking buddies" on stage with a classic car show at Tradex.
More gigs came up and she put more artists on stage. She was pushed to become an agent, but realized that wasn't for here. She wanted to work with both event organizers and artists to promote country music.
What she loves about the business end of the industry for her is that "when I get opportunities, I get to give opportunities."
"It's never been about recognition for me. This is about giving people chances, giving artist an opportunity in a world where music has had its ebb and flows," she elaborated, recently signing on as producer with Surrey Festival of the Arts, and she books acts into the Langley rodeo, Valley West Stampede.
"These huge opportunities come my way, and allow me to get on the phone with my buddies and say 'hey, you want to play this?' which I get so excited about. It's just me calling up my buddies and asking if they want the opportunities, and that's what warms my heart."
As for the Gone Country award, Batten said she simply accepted on behalf of the twins and hundreds of others who have grown the show from a little backyard concert fundraiser into the mega day-long festival that always sells out the Bill Reid Amphitheatre in Surrey every summer and raises hundreds of thousands a year for cancer patients, research, and support.
"It should definitely have 300 names on that award, not just KLB Entertainment [and the Ruscheinski twins]. But I graciously accept the recognition on behalf of everyone who has put in countless thousands and thousands of hours over the last 10 years," she explained.
As for the Don Adams award, which recognizes outstanding contributions to the country music industry and artists. She described Adams as a big part of her early career, including bringing her into the Merritt music festival.
"I was so grateful to know him," Batten said, hopeful she can learn from all he did to promote the industry through his years.
These are industry awards voted by the industry, and Batten said she's appreciative her peers feel her worthy of the various recognitions.
"Really, it's still sinking in," she said, noting a lot of tears were shed at the awards night, a lot of laughs were had, and even more hugs were shared with her "country music family."
It was 20 years ago Batten rose to fame as a top 10 finalist on Canadian Idol, and it was 2003 when she accepted her first BCCMA award. It was for talent on tape – the imagery of that alone should speak to how long she's been in the industry, Batten said.
She has been spending a good chunk of time in the studio of late. She's ready to release a single, The Trouble With Friends, from her upcoming album of the same name. The single is slated for release Friday, Nov. 17, and she hopes to have the video out soon after. With seven tracks already complete, her album will hit in 2024.
RELATED WITH VIDEO – Karen Lee Batten: Loving what she does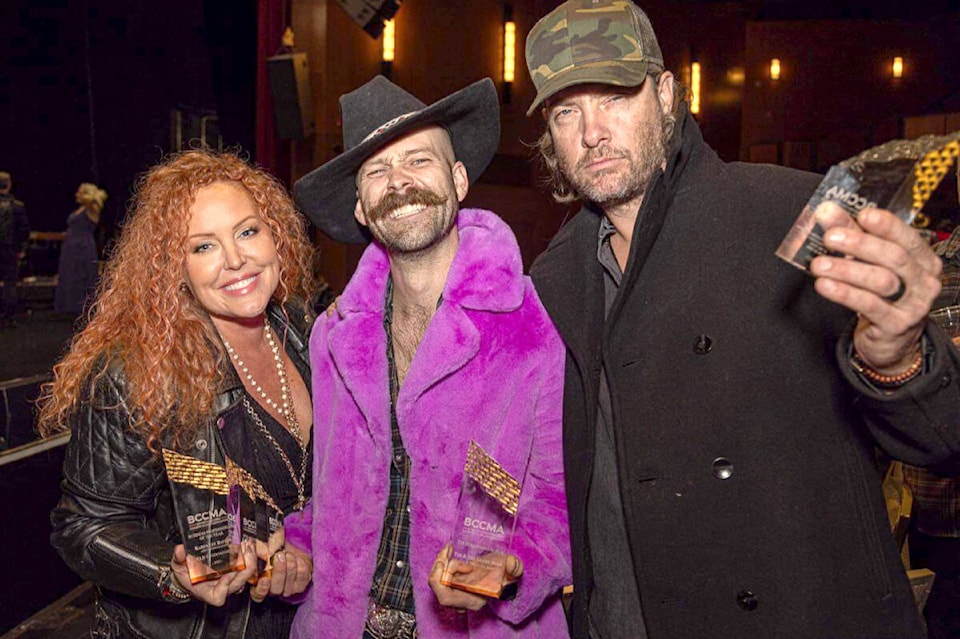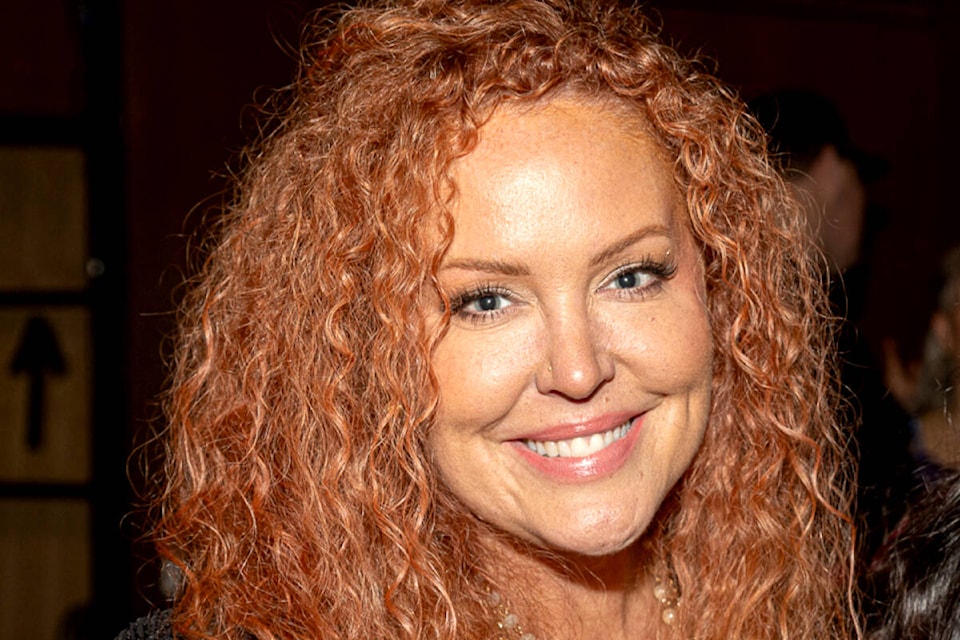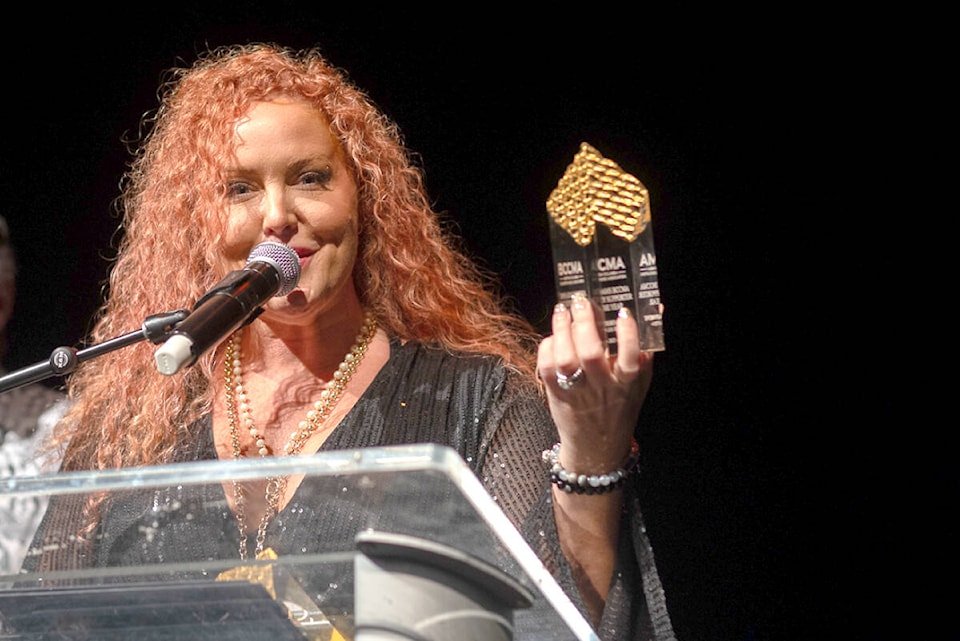 link